The situation in India is pathetic owing to the impending virus breakdown and subsequent lockdown. All examinations including the UPSC Prelims have been postponed. Students are finding it difficult to keep themselves motivated. However, losing hope and leaving the preparation is the final nail in the coffin. Therefore here are a few tips that would help you stay focused on your UPSC Exams. 
How to stay focused for your UPSC Exams
Staying focused on your UPSC Examinations is the primary objective during such a critical juncture. Following tips can be followed to stay focused on your UPSC Examinations– 
Engage in Daily Exercises and Yoga
The time of lockdown is very stressful. Moreover, the postponement can hamper your rhythm of studying intensely. Once the news of the postponement has come, students and aspirants have become reluctant. It has also become a traumatic experience for the students mentally. Therefore one of the key ways to keep yourself motivated during this time is to engage in daily exercises and yoga. Practice different exercise postures. Yoga is good for your physical as well as mental health. Therefore it is one of the primary tips to stay focused on your UPSC Exams. It would help you retain your concentration levels. It will also keep your body and mind in a proper shape. 
Maintain Healthy Eating Habits
This is one of the underrated tips to stay focused on your UPSC Examination preparations during the lockdown. When you are at home and you have no mental pressure of keeping yourself fit and healthy, you do tend to hinge towards having junk food with a lot of calorie content. In the research study conducted by many leading Survey institutes, it has been identified that as soon as the UPSC Prelims were postponed, many aspirants left to hope and along with that, they discarded the healthy lifestyle that they were maintaining. They started munching on junk food and food with high calories and fat. The thing with junk food is that it is very addictive. So once you make it a habit of consuming junk food it is very difficult to let go. Therefore one of the major tips to keep yourself focused on UPSC Examinations during lockdown is to emphasize healthy eating habits. As Anne Wilson Schaef said- "Good Health is not something we can buy. However, it can be an extremely valuable savings account". 
Also read: Why do people fail to clear UPSC Mains? And how not to repeat it next time?
Maintain the Uniformity in your Study Routine
It is normal human perception that whenever we are not under any pressure to execute and perform, we lack mental discipline and encouragement. The same thing happened with many aspirants as soon as the news of the UPSC Examination postponement was announced. That is the first mistake made by the aspirants. Maintaining the uniformity of the study routine is the primary tip to stay focused on your UPSC Examination during the lockdown. Do not change your studying pattern. If earlier you were comfortable studying 10 or 12 hours a day giving equal emphasis on subjects like History, Geography, Indian Polity, Economy and Current Affairs, maintain the same routine during the lockdown as well.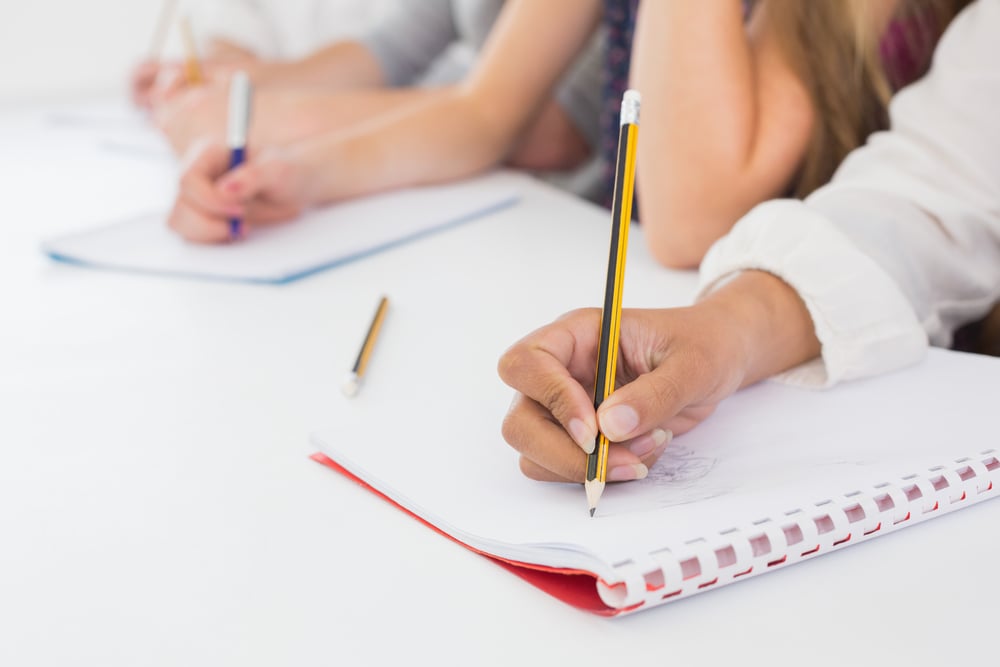 Keep Practicing the Test Series and the Previous Year Question Papers
To stay focused on the UPSC Examination it is very important to keep practicing the test series and the previous year's question papers online. The question papers and the associated test series are available on the Internet. Therefore to maintain time-bound preparation and adequate problem-solving skills, practice the question papers from different topics like History, Geography, Socio-economic policies and Current Affairs. Maintaining writing practice is considered to be of paramount importance while preparing for UPSC Examinations. Therefore while preparing the lessons keep in mind that you have to indulge in daily writing practice for four to six hours. As Malcolm Gladwell quotes- "Practice isn't the thing you do once you're good. It's the thing that makes you good". 
Take Adequate Rest and Sleep
Finally, one of the most important tips to stay focused on UPSC Examinations during lockdown is to take adequate rest. Allot sufficient time to take a break from the studies. That would help you maintain your concentration levels. For example- after studying continuously for six days a week, take a day off, visit somewhere with your friends or watch a movie. That would help you keep your senses rejuvenated and would also help keep your spirits up. Along with that, adequate sleep is also important. Ensure that after studying you can sleep for 8 hours a day. Maintaining a proper sleep routine would help you focus better on your studies. Therefore during the lockdown, spend most of your time preparing for the UPSC Examinations. 
Keep monitoring on the updates
Due to the covid-19 pandemic, the exams are constantly re-scheduling and getting postpone. With the constant changes in the examination dates, one should keep monitoring the updates and stay connected to the government norms. This will help you stay alert and craft your study schedule accordingly.
The bottom line
Thus, the lockdown is a strenuous time for any UPSC Aspirant. With the tenure and schedule of the examinations, still unsure, it is very difficult to maintain a disciplined routine that would help you focus better on the examinations. Therefore one of the foremost tips to stay focused on the UPSC Examination is to take adequate rest and take care of the mind and the body. 
Follow Analog IAS academy for daily news and analysis on Youtube channel and Telegram.  For exclusive study material and more such tips and expert guidance, download the  Analog app on your smartphone.
Mock interviews always boost your confidence which results in a better performance of your actual IAS interview. Have you enrolled in our UPSC Interview Guidance Program? If not, click here
Also read: Toppers talk: Qualities that every aspirant should keep in mind applying for UPSC exam